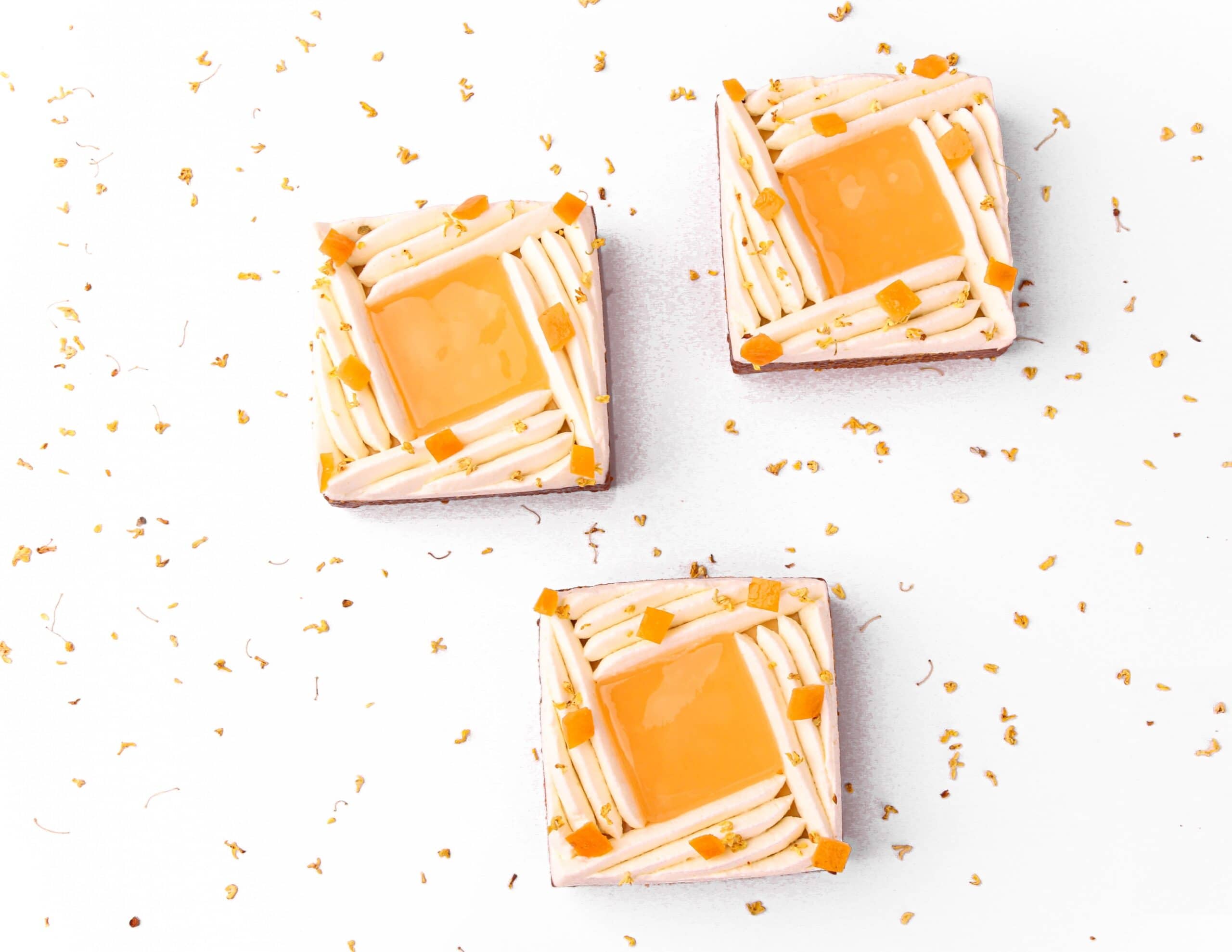 Yuzu, grapefruit and osmanthus tartlet
par Manuel Bouillet
Twins' Creative Lab
International Pastry Consultant
Taipei, Taiwan
Download
Ingredients
Vanilla "pâte sucrée"
Grapefruit almond "mirliton"
Grapefruit Yuzu cremeux
Osmanthus mascarpone chantilly
Grapefruit yuzu "confit"
Preparation
Recipe and assembly for 12 pcs:
Pre-bake the tart shell at 150°C / 302°F, fan 2, 0%, 18 min.
Add the "mirliton" then bake one more time at 160°C / 320°F, fan 2, 0%, 10/12 min.
Add the Grapefruit Yuzu cream.
Add the osmanthus Yuzu Grapefruit jelly in the center.
Finish with piping the chantilly on each side.
Decorate with candied grapefruit and osmanthus flowers.